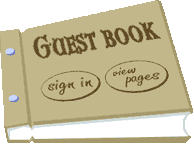 on Beautiful Snowbank Lake

Ely, Minnesota   55731

This page was last updated on: November 17, 2017
The pictures on this  page may change from time to time.

PLEASE BE PATIENT......

SOME OF THE PICTURES MIGHT TAKE A BIT LONGER TO LOAD

The web site

 of 

Jackpine Lodge

is temporarily unavailable

however,

I am putting together some pages of pictures from the past fifty-five years of the lodge and the many wonderful guests that we had.

Please check back every so often for progress.

Thank you

Don and Connie Stocks

after 55 years of continous family operation

have sold

and it will no longer be run as a family fishing resort

You can reach us by e-mail, phone or the mail

by using any means to the left of this box

Box 570       Ely, Minnesota  55731

Jordyn, Jaymie and I went on a 10 day trip to Egypt in January of 2008. 

The link below will open a new window, and display a few of the pictures we took.

I received my Realtor's License 13 years ago, and am now working at Wildwoods Land Company here in Ely. 

If you are looking for property in Ely.........         I can help. 

GONE ..........but not forgotten